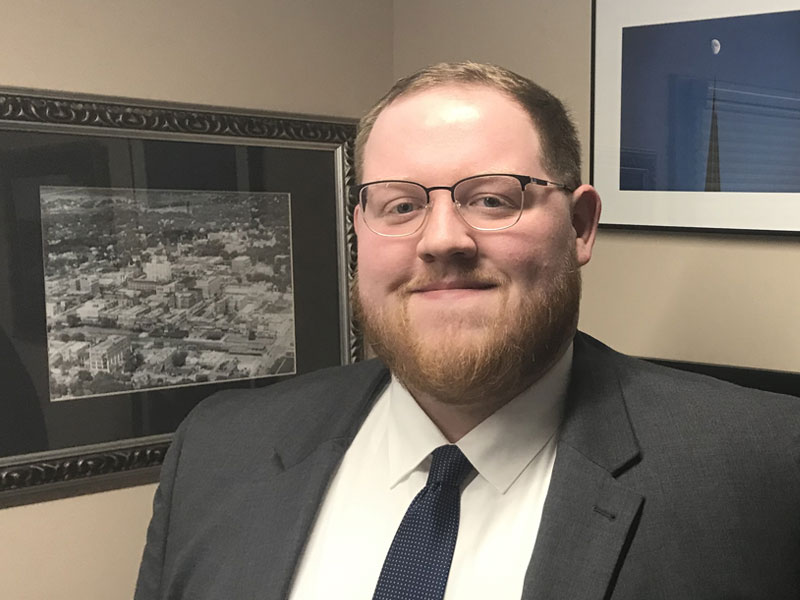 Phone: (815) 939-1133
Fax: (815) 939-0994
Contact Andrew Gertsch
Andrew Gertsch joined the firm of Barmann, Bohlen, and Scott, P.C., as an Associate Attorney in November of 2021. A native of Kankakee and Iroquois counties, Andrew is looking forward to serving the community he calls home. Before law school, Andrew interned with the Kankakee County State's Attorney Office, spending a summer working in the criminal and civil divisions. While in law school, he worked in the school's legal clinic providing estate planning services for senior citizens of Southern Illinois. Prior to joining the firm of Barmann Bohlen and Scott, Andrew worked at a civil litigation firm in Southern Illinois. Due to his work experience, Andrew has worked on cases across the State of Illinois from the trial to appellate level, including a case before the Illinois Supreme Court. Andrew focuses his practice in civil litigation in such areas as personal injury, business litigation, and worker's compensation.
---
Education
Momence HS (2014)
Olivet Nazarene University January 2018, Bachelor of Science

SIU law May 2021, J.D.
---
SIU awards
Dean's List (2021)
Curriculum Committee
Named by Illinois Supreme Court as a law student leader in Illinois (2019)
---
Bar Admission
---
Contact Andrew Gertsch
Form by ChronoForms - ChronoEngine.com